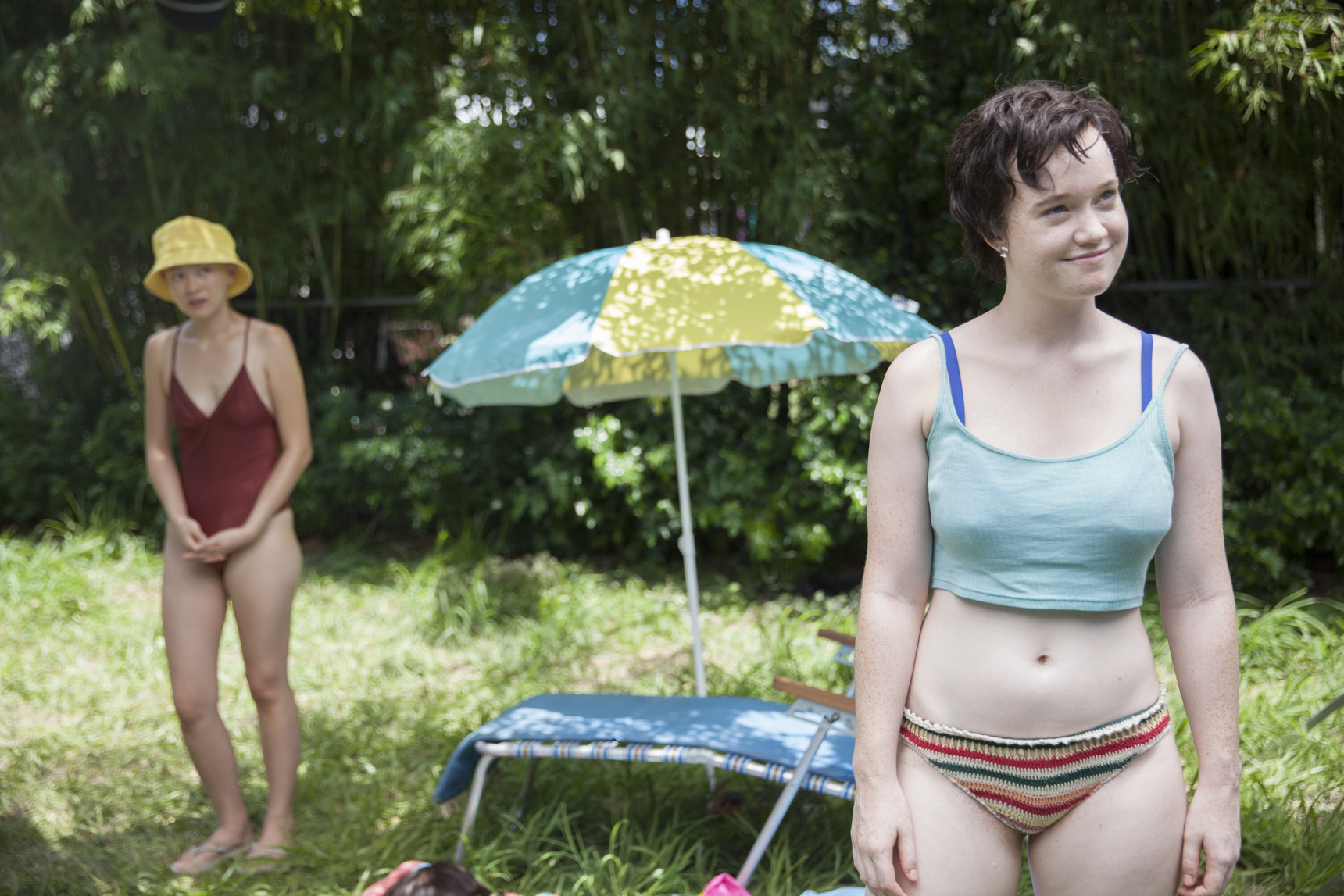 On discovering she has alopecia, children's television presenter Michelle flees back to Brisbane and arrives on her best friend Chloë's doorstep, under the cover of darkness. Chloë cradles her dog, Gordon, terrified she's being robbed, until she asks Michelle what her Patronus is. Chloë welcomes her back openly at first and tries to enlist her help in ticking items off her 'reverse bucket list', now that her chemotherapy's finished—but Michelle is nervous and far from ready to deal with her new illness.
Chloë heads to work at the bra store and asks her boss, Cheryl, for advice on her list: right before her crush, Marny, walks in looking for bras: and Chloë. Prompted by Chloë's can-do attitude, Michelle ventures out to the pharmacy to find a cure for her 'disease', but runs into problems when she sees Huang Fu (Eddy) from high school manning the counter.
Chloë and Michelle play a tense game of Jenga; it could be a regular night hanging out at home, but Chloë is pissed that Michelle wouldn't go to the drag show with her. She's determined to tick more items off her list, but she's not getting much help from her best friend, the professional shut-in. Michelle's excuses for hibernating are wearing thin, when a health scare resets both of their priorities.
Chloë and Michelle arrive at Jared's party: Michelle nervous, Chloë excited. After a vomit-inducing demonstration of Spin-the-phone from their host, Michelle and Chloë get separated. Michelle's first instinct to hide on the balcony becomes ineffective when faced with her high school frienemy, Sadie, and Eddy makes an appearance at the worst possible moment. Chloë's quest for a joint leads her to a bedroom containing Marny, Jackie, and a whole lot of repressed feelings about her cancer.
Date night: well not really, but Chloë and Michelle need to practice, because both Marny and Eddy want to hang out. After dispensing tips to each other, some less helpful than others, Michelle hate-listens to Sadie's meditation podcast, until Chloë busts in wearing only a robe. This is the final frontier of their friendship.
Despite recent romantic mishaps, Michelle congratulates Chloë on organising a double-date with Eddy and Marny at the beach. It's a real step forward for them both, romantically, but Chloë's location choice leaves something to be desired for a newly bald woman with a large number of wig-related anxieties.


Chloë dances cheek to cheek with Marny at "Snatched", the local drag night; Michelle sits at home with Gordon, bored out of her brain. She wakes the next morning to find a missed call from Eddy and a disturbing voicemail from Marny: Chloë's had a wild night.